Regular price
Rs. 375.00
Sale price
Rs. 375.00
Unit price
per
Sale
Sold out
Product Information: The combination of sweet ripe tomatoes, fresh herbs and extra virgin olive oil is a match made in heaven. This classic Italian sauce can be used to cook pasta and spaghetti with freshly grated Parmigiano-Reggiano, as a pizza sauce, or to marinate your meats and veggies (specially, cauliflower).
Ingredients : Tomatoes, Garlic, Onion, Oregano, Basil, Extra Virgin Olive Oil, Chilli Flakes, Salt, Black Pepper
Quantity: 300 gms
Storage & Care : Keep refrigerated. Stir well before use.
Shelf Life : Best Before – 20 days from MFD
Share
View full details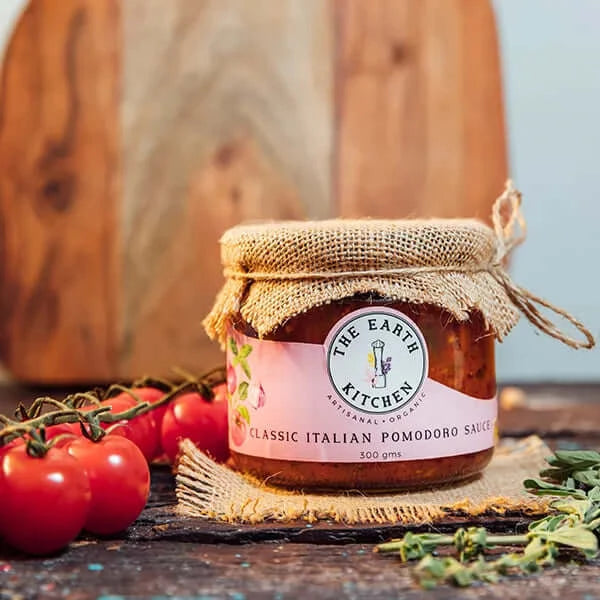 Its perfect in taste!!!! 😋
So delicious this is.... Perfect combination of sweet and savoryy...
Taste is delicious!!!!!
Highly recommend............ Giving it a try!!!!
Impressed with this sause!!!
It never fails to impress.......So goooooddd in taste!!!!!!!
The taste is so amazinggg!!!!!
Used it on pastaa ans pizza........it always tastes amazing!!!!
Delicious sauce.
Amazing taste and amazinggg..........I purchased it for the 3rd time now!!!!